Today, I'm going to link up with
this blog.
Every week she does a "Sunday Social" where you have to answer questions about yourself. This week, it was all about Christmas... so, I decided tojoin right in!
1. What are your favorite holiday movies/tv specials?
Well, how much time do you have?
Because, seriously, I could list them all day.
I love Christmas Vacation. Love it. It's the funniest, hands down. I haven't watched it yet this year... I need to get on that!
"Oh, Sparky!"
I also love Elf and Home Alone, because I'm still a kid (in my mind).
"Buddy the Elf, what's your favorite color?"
"AHHHHH!"
And, the Jim Carrey version of How the Grinch Stole Christmas is a MUST-SEE every year.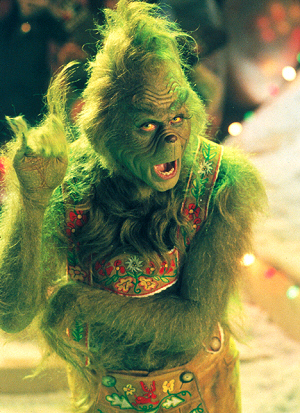 "7:00... dinner with me. I can't cancel that again!"
But, hands down, my most favorite is The Santa Clause. It's the movie I grew up with. I just love it.
Happy - that's what this picture makes me.
2. Do you do any volunteering during the holidays? If so, what?
This year, my family and I participated in Franktown Open Hearts Christmas. This is an organization that started out of my church and it's geared towards helping kids from low-income families throughout their middle school and high school years. Every Christmas, we have a big dinner and then they send all the kids out with families and we take them shopping for their families. We actually did this last night! It was so fun! The little boy we took was so shy and sweet... and, he really reminded me of some ofmy students.
I also do some Angel Tree stuff for kids in need at my school.
3. What's your favorite toy you recieved as a child?
Well, again, I can't pick just one. So, here are my top 3...
Oopsie Daisy doll
(I don't remember this thing looking so creepy as a kid. But, I do remember that it was practically impossible to hold, bigger than I was and it didn't fit in my doll stroller... but, I loved it because it crawled, fell down and cried. As if we needed more noise and chaos in our house...)
Little Miss Make-Up
(Again with the ever-so-creepy early 90's dolls. My cousins and I all got our own and this was a BIG DEAL FOR REAL! We sang a song and everything. I have it on tape. My grandmother can show you...)
Barbie Townhouse
(Ya'll, this thing had an elevator. An elevator!)
4. What was your must-have item in high school?
In middle school, it was all about the Timberlands. I begged. I pleaded. I promised. I offered. And, then I snooped. And I found them under the bed. And, I realized it was NO FUN to know what you were getting for Christmas. So, I never once snooped again, ha!
If I had to sum up middle school in one picture: this would be it.
In high school, I don't really remember one specific thing: mostly clothes and purses and Clinique make-up.
I wear make-up from Walgreens now. Just sayin...
5. What was the item you begged for and never got?
An American Girl doll. And, I'm still bitter.
Oh, Samantha. We would have been such great friends...
6. What are your Christmas Eve traditions?
Shop during the day, dinner at Steak N Shake, go look at christmas lights, watch a Christmas movie (or 6) before bed
I can't believe Christmas is 2 weeks away!